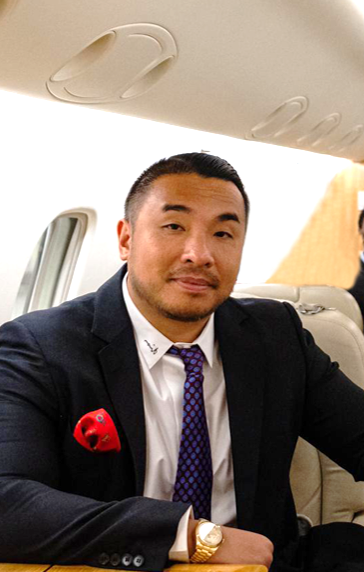 Jay Yu
Founder, Chairman and President
Mr. Yu is a serial entrepreneur and has over 16 years of capital markets experience on wall street. He is a private investor in a multitude of companies and has advised a magnitude of private and public company executives with corporate advisory services such as capital funding, mergers & acquisitions, structured financing, IPO listings, and other business development services geared at taking these companies to the next level. He is a self taught and private self investor, and his relentless passion for international business has helped him develop key, strategic and valuable relationships throughout the world.
Mr. Yu leads the corporate structuring, capital financings, executive level recruitment, governmental relationships and international brand growth of NANO Nuclear Energy Inc. Previously, Mr. Yu worked as an Analyst as part of the Corporate & Investment Banking Division at Deutsche Bank on Wall Street in New York City.
In 2021, Mr. Yu was honored as one of The Outstanding 50 Asian Americans in Business and is considered one of the fastest growing 'Finfluencers" or financial influencers around the world. He is an active philanthropist and the founder of LunarNYC, a federal Non-Profit Organization that awards scholarships and helps nurture New York City youth through sports and education. Mr. Yu continued his studies at Columbia University after earning a BA in Psychology from City College of New York, and completion of core classes from Borough of Manhattan Community College.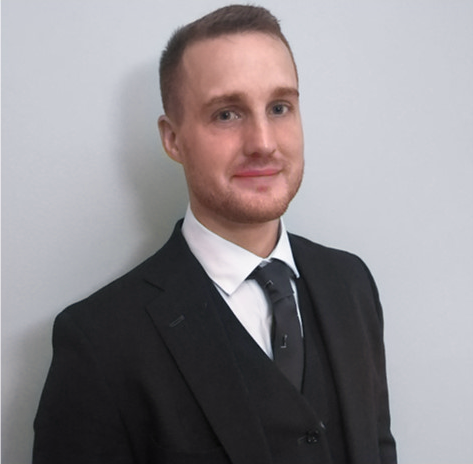 James Walker, BEng, MSc, CEng, PEng
CEO and Board Member
Mr. Walker is a Nuclear Physicist and was the project lead and manager for constructing the new Rolls-Royce Nuclear Chemical Plant; he was the UK Subject Matter Expert for the UK Nuclear Material Recovery Capabilities and was the technical project manager for constructing the UK reactor core manufacturing facilities. Mr. Walker was also seconded to Rolls Royce where he modeled configurations of RR's Zero-Power reactor to inform confidence limits for the UK's successor submarine's mechanical design and worked for the Rolls-Royce Nuclear Thermal Hydraulics Engineering team investigating reactor channel thermal performance to inform new reactor designs and support the safety case for reactors in current class submarines. Mr. Walker's professional engineering experience includes nuclear reactors, mines, submarines, chemical plants, factories, mine processing facilities, infrastructure, automotive machinery, and testing rigs.
Mr. Walker has extensive experience in engineering and project management, particularly within nuclear engineering, mining engineering, mechanical engineering, construction, manufacturing, engineering design, infrastructure, and safety management. He has executive experience in several public companies, as well as acquiring and re-developing the only fluorspar mine in the United States.
Mr. Walker is also a Director of Ares Strategic Mining Inc. and holds degrees in Mechanical Engineering, Mining Engineering, and Nuclear Engineering, as well as qualifications in Project Management and Accountancy. He is a Chartered Engineer with the IMechE, a Project Manager Professional with the APM, and a Professional Engineer with the Engineers and Geoscientists BC.
Winston Chow
CPO and Board Member (Chief Policy Officer)
Mr. Winston Chow has led the international adoption of sustainable energy and infrastructure for almost two decades, financing and deploying over $2 billion in projects. Mr. Chow's career in the renewable energy space has helped build the world's largest solar power plant and provided access to clean energy for more than 37 million people. He has worked with governments and corporations for over 30 nations, spanning the U.S. and China, East and Southeast Asia, the Middle East, and North Africa. He brings extensive consulting and advocacy experience and networks with governments and energy industries throughout the developed and developing worlds.
Mr. Chow has served as Senior Advisor to the U.S. Department of Energy on East Asia, where he implemented two US-China Agreements on clean energy between Presidents Barack Obama and Hu Jintao. He's also worked across Asia and Africa as a diplomat for intergovernmental U.N. observer-organization, Global Green Growth Institute, to decarbonize China's global Belt and Road Initiative. The U.S. Department of Energy has bestowed two meritorious service awards for his work.
Mr. Chow has also led over $26 million in projects for the U.S. Agency for International Development (USAID), co-managing the U.S. Government's flagship clean energy development initiative in Southeast Asia. His work has catalyzed a joint partnership between the United States and Australian governments to drive energy infrastructure transition through Thailand, China, Vietnam, Laos, Cambodia, and Myanmar.
In the private sector, Mr. Chow served as Senior Director for New York clean energy startup CleanEdison, building its government business across 48 States. He is Senior China Advisor on Energy, Environment and Social Impact to Al Gore-backed company, Globality Inc., and frequent news commentator on energy and environment for China Global Television Network. Mr. Chow holds a master's degree in public administration and a bachelor's in international politics from Columbia University in the City of New York, and an M.B.A. from the Kelley School of Business.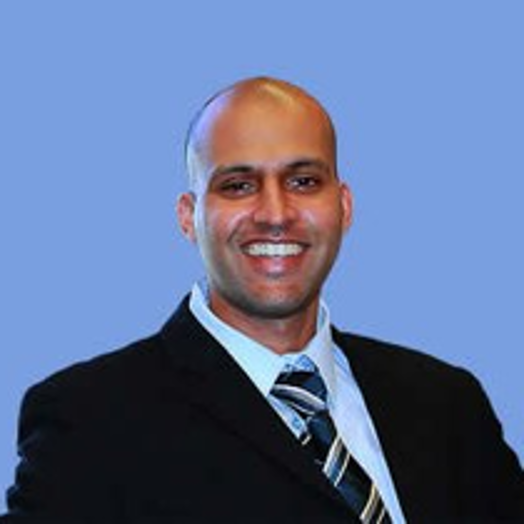 Jaisun Garcha, MBA, CPA, CGA
CFO and Board Member
Jaisun Garcha has 20 years of experience in financial management, corporate governance, and risk management in both public and private companies, including high-growth and start-up stage organizations. He has taken several companies public through IPOs and RTOs and has been the CFO for multiple publicly traded companies in the last decade.
In addition, he has played a key role in several equity and debt financings totaling over $35 million and has successfully integrated the financial operations of numerous companies as part of various mergers and acquisitions. He is a Chartered Professional Accountant (CPA, CGA) and holds an MBA from Laurentian University and a Bachelor of Science degree from the University of British Columbia.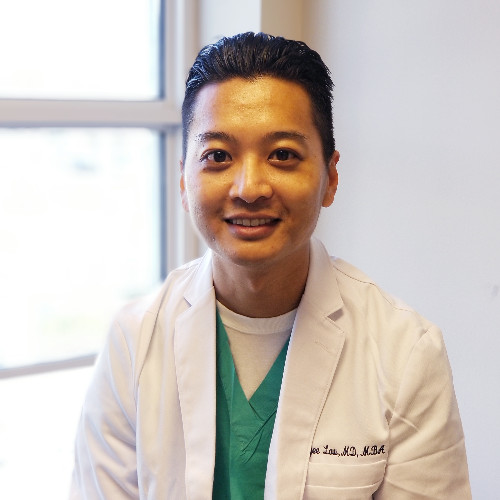 Dr. "Sean" Tsun Yee Law
Director of Medical Affairs and Board Member
Dr. Tsun yee Law holds professional memberships in Doctors for Nuclear Energy and the American College of Nuclear Medicine.
Dr. Law, MD, MBA is a practicing Orthopedic Medicine Physician in South Florida specializing in Hip and Knee Osteoarthritis who is actively engaged in Clinical Research with a special focus on robotic and sensor technologies, Medical Innovation, and Healthcare Investments. He has been published in many highly regarded peer reviewed medical journals and has had his research accepted for podium presentations in both national and international Orthopedic Surgery conferences. Dr. Law is working collaboratively with world renowned colleagues and institutions to develop a new cutting edge Orthopedic Innovation Center focused on high quality surgical and medical orthopedic care and innovative treatments.
Dr. Law has served as a physician consultant to Flagler Healthcare Investment Property Group since 2015 and as a physician consultant with Financial Ventures Group since 2017.
In addition, Dr. Law has been inducted into the Sigma Beta Delta International Business Honor Society for exemplary academic performance during his Healthcare Management MBA studies. He was also awarded the highest Platinum Level award for his volunteer work helping victims of tornado disasters and providing medical care to the Native American Lakota tribe.
Board of Executive Advisors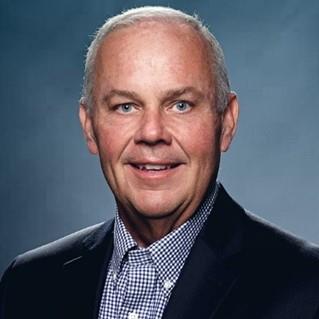 David Huckeba
Chairman of the Executive Advisory Board for USA
Mr. Huckeba began his professional career at United Parcel Service when he was attending college at Emory University. During his thirty-four-year career with UPS he held numerous leadership positions in operations, industrial engineering and in the corporate transportation planning group.
He led the team that developed what is now the tuition assistance program at UPS. This program allows all employees at UPS to gain tuition free two-year, four-year, and advanced degrees while working. He also led community internship programs and learning and development programs in Manhattan and Boston.
Since his retirement in 2010, Mr. Huckeba has been a serial entrepreneur. He has started four transportation focused companies, a restaurant and hospitality company with four restaurant concepts, and a hotel and commercial general contracting company.
Mr. Huckeba attended Emory University, The University of Georgia, and graduated with a BA in Business from DePaul University.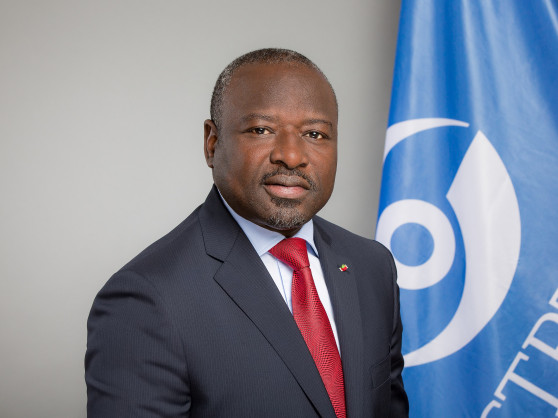 Dr. Lassina Zerbo
Executive Advisory Board Chair – Africa
Dr. Lassina Zerbo is a nuclear science diplomat and a geophysicist focusing on Africa responses to global challenges. Dr. Zerbo currently serves as a Chairman of the Board of Directors at the Rwanda Atomic Energy Board (RAEB). RAEB is established to set up nuclear facilities based on the international standards, coordinate research and implementation of the Centre for Nuclear Science and Technology project, among other things. "RAEB will play a significant role in accelerating nuclear development in the key sectors of agriculture, health, electricity generation, pharmaceuticals and biotechnology, industry, environment, geology and mining.
Dr. Zerbo also served as the 3rd Executive Secretary of the CTBTO. Through his efforts the CTBTO is recognized today as the world's centre of excellence for nuclear test-ban verification and a major hub for science diplomacy. Under his leadership, the CTBT global monitoring system has outperformed expectations in the acquisition, management and processing of data. The CTBTO's swift responses to the nuclear tests conducted by the DPRK serve as example. Dr. Zerbo has also nurtured a culture of excellence, transparency and professionalism, which is valued by member-states and staff alike. He advocates relentlessly for the nuclear dialogues to be more inclusive, participatory and diverse. He has launched landmark initiatives to address the intergenerational gap and promote the CTBT including, CTBTO GEM (Group of Eminent persons) and the CTBTO Youth Group. The youth group, counts today over 850 young professionals from 109 countries and the GEM consist of 28 internationally recognized high level figures.
He is also a member of the Munich Security Council Core Group and was a member of the World Economic Forum and Vice-Chair of the Global Agenda Council on Nuclear Security from 2014-2016.